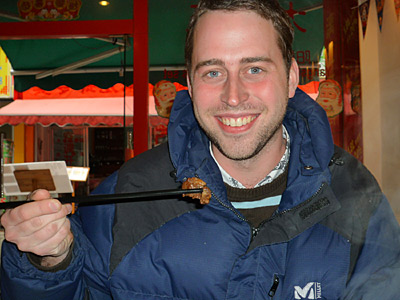 My name is Jonas Breuer, an independent web developer (German page). After travelling as a student to Jordan, Israel and Palestine in the fall of 2008 for two weeks the travel bug bit me.
In the summer 2009, two friends and I travelled on the Trans-Siberian Railway for five weeks between Moscow and Beijing. From Beijing we went to the Chinese port city of Qingdao, where we studied for one semester. After that we traveled through China for a month.
In summer 2011 my girlfriend and I visited Australia, the Fiji Islands and Malaysia for eight months. We came back to Australia in 2014.
I am always open for questions or comments about my website and enjoy receiving feedback via my contact form. You'll also find me on Facebook and Google+.